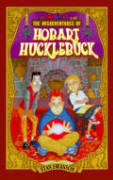 The Misadventures of Hobart Hucklebuck
by Stan Swanson
208 pages
ISBN: 978-0-9787925-2-7 (paperback edition)
Cover price: $9.95
ISBN: 978-0-9787925-3-4 (hard cover edition)
Cover price: $16.95
1st printing: October 2007
---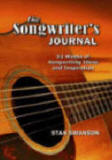 The Songwriter's Journal
by Stan Swanson
220 pages
ISBN: 978-0-9787925-1-3
Cover price: $14.95
1st printing: January 2007
---
Inspiration for Songwriters
by Stan Swanson
172 pages
ISBN: 978-0-9787925-0-3
Cover price: $12.95
1st printing: August 2006
---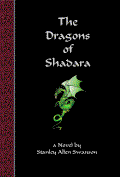 The Dragons of Shadara
by Stan Swanson
128 pages
ISBN: 978-1410713285
Cover price: $11.30
1st printing: April 2003
There are a limited amount of copies of this out-of-print edition available. The book will be re-written and published as Dragontooth: Book One by Stony Meadow Publishing in 2008.
---
COMING SOON:
Forever Zombie: A Collection of Undead Guy Tales
This collection of short stories should be available by the fall of 2009. Some of the stories included in this collection includes: All In The Family * The Good, The Bad and the Really, Really Ugly * Every Death You Take * Special Delivery * Ozark Hicks and Zombie Chicks * Home, Sweet, Home * Playmate * Circus of the Undead * The Oprah Book Club * A Night At The Zombie Museum
The Zombie Chronicles: A History of the Undead
Now available for the first time! The previously unreleased documents that government officials never wanted to see the light of day. Collected over a period of several years, these documents (many of them from the private collection of General Earl Montgomery Dodd) show dozens of government cover ups from the last two hundreds years that prove the existence of the undead! Think the Great Chicago Fire was actually caused by Mrs. O'Leary's cow? Think again! A must have addition to your zombie collection right up there with Max Brook's Zombie Survival Guide.
The Chronicles of Max Blood - Zombie Hunter
Meet Max Blood and his gang of zombie hunters. Have a recently deceased family member that you don't want showing up unexpectantly on your doorstep? Then you need the services of Max Blood and his crew! Available late 2009.
The Ultimate Survival Guide for Humanity
How To Survive An Attack From Zombies, Vampires, Aliens, Ex-Lovers and Other Scary Stuff!
My Girlfriend's A Zombie! / My Boyfriend's A Zombie! Flip Book
---